Article
4 min read
Bhagwati Charan Verma : The blissful mysterious Writer
August 30, 2021
Share
0

Bookmarks
1101

Reads
0

Likes
"And by the way, everything in life is writable about if you have the outgoing guts to do it,
and the imagination to improvise.
The worst enemy to creativity is self-doubt."
~ Sylvia Plath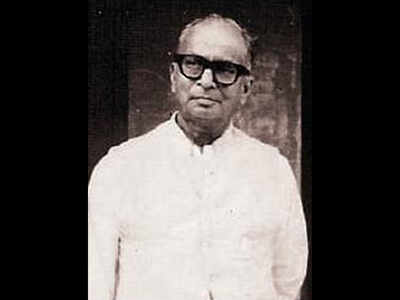 Chitralekha's creator Bhagwati Charan Verma founded 'Dilip Kumar':
Syncing his Early Life and Career
Bhagwati Charan Verma Sahab was born on 30th Aug 1903 in a well-known Kayastha family in Tahsil Safipur, in present-day Uttar Pradesh India. Earning name and fame at national and international level in the field of literature by writing poetry, novel, story, and dramas. His esteemed father, Shri Devi Charan Ji advocated in Kanpur. Bhagwati Babu went to Prayag University for higher education from where he received a bachelor's degree in literature and law.
He also spent some years living with his extended family at the ancestral home in Patkapur. He received an honor from The Sophical School and went on to do his B.A. L.L.B. from Allahabad University.
"Sometimes the ideas just come to us.
Other times we have to sweat and almost bleed to make ideas come.
It's a mysterious process,
but we hope we never find out exactly how it works.
It's like a mystery, as you may have noticed."


The unsung tragedy king's journey from Yusuf Khan to Dilip Kumar passes through Lucknow.
Verma's family in Lucknow recalls that when Yusuf Khan was taken in his debut film 'Jwar Bhata' (1944), a screen name for him was to be chosen. "My father was the scriptwriter of the film being produced by the Bombay Talkies. The owner Devika Rani asked for a few suggestions," said Dhirendra Varma's, his son who is also an author. Recalling the stories narrated by his father, Dhirendra added: "While my father suggested Dilip Kumar, Devika Rani proposed Vasudev. Another suggestion was Jehangir. Yusuf Khan was given the choice to finalize and he chose Dilip Kumar."
The actor in his autobiography Dilip Kumar: The Substance and The Shadow has narrated how Devika Rani proposed the new name and he took some time to accept it. The proposition left him speechless for a moment, Dilip Kumar has written, and he asked if it was really necessary.

No posts

No posts

No posts

No posts

No posts